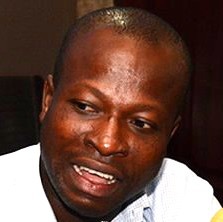 President Nana Addo Dankwa Akufo-Addo has assured Ghanaians that his government "will fund the cost of public Senior High Schools for all those who qualify for entry from the 2017/2018 academic year onwards."
The free SHS policy of the government is to commence in September this year and will cover "agricultural, vocational and technical institutions at the high school level."

"By free SHS, we mean that, in addition to tuition which is already free, there will be no admission fees, no library fees, no science centre fees, no computer lab fees, no examination fees, no utility fees; there will be free textbooks, free boarding and free meals, and day students will get a meal at school for free," President Akufo-Addo explained.

Speaking on Peace FM's 'Kokrokoo' programme, Spokesperson for the 2016 CPP Presidential candidate, James Kwabena Bomfeh applauded the President for his initiative to ensure that education is free in the country.

James Kwabena Bomfeh, also called Kabila, sought to address the naysayers of the government's free SHS policy; stressing that the policy is practicable and can be done contrary to criticisms that the plans may fail.

According to him, a "government that says it cannot do it is a government that's unwilling to do it. Where there's a will, there's always a way . . . It can be done and it should be done, not that it can be done. And I'm happy the President has (indicated) given assurance that they're going to do it."
To him, it is about time the policy took on flesh and so commended President Akufo-Addo for taking bold steps to materialise the vision of the populace.

He believed the free SHS policy is feasible, explaining that the government can direct that a quota of the monies that get into GETFund, the COCOBOD Scholarship Secretariat and other Secretariat schemes including the corporate entities to the national pool to facilitate the implementation of the policy.

Kabila further advised the government not to only ensure there is free education but also consolidate Ghana's education system by introducing proper content to the sector.

"It is not just enough to say that we're going to make it free education. Free education will be free of anything if you don't introduce content that will make the person useful to society . . . I believe that if we all come together with a bit of love and the fear of God to do it, free SHS is a possibility. It's doable and we're going to do it to make sure that Ghana produces trained personnel to improve the country," he stated.