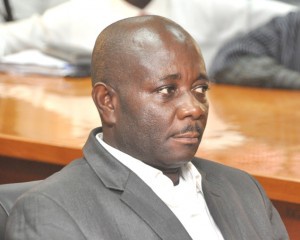 Presidential nominee of the United Progressive Party's [UPP] Kwasi Addai Odike has said the 44.40% votes obtained by President John Dramani Mahama in the December 7 general elections came as a huge surprise to him since he expected a very low percentage for the 'disappointing' NDC's presidential candidate.
According to the business tycoon, Mr. Mahama's shambolic performance in the presidential elections was a clear testimony to the National Democratic Congress [NDC] abysmal achievement during their four-year tenure of office

Speaking on Abusua FM's Abusua Nkomo hosted by Kwame Adinkrah, Odike indicated that president Mahama and his NDC party struggled to preach a better campaign message to Ghanaians to convince them having performed poorly for the past four years unlike the New Patriotic Party [NPP] flagbearer Akufo Addo who had 'visionary and achievable' promises for the good people of Ghana.

"I knew President Mahama was going to lose the elections to Nana Akufo Addo because his policies and certain decisions he embarked on clearly called for his defeat but for me I was startled he had 44% because I predicted only 35% for him".

He added "They way he spoke to Ghanaians at point in time was shameful, besides he had no vision and that is the reason why he started telling Ghanaians he was going to do things Akufo Addo said he was going do for Ghanaians such as the free SHS education forgetting that he insulted Ghanaians in the first place when he stopped paying the Teacher Trainee/ Nurses allowances together with the Montie 3 remission and so on".
Mr. Odike also attributed part of Mahama's defeat to the pomposity/arrogance of some ministers who worked under President Mahama's administration adding that the neglect of some party gurus notably Dr.Kwabena Duffour, Kwasi Botwe, Joseph Yamin, Ohene Agyekum and the likes can't be left out.

Asked why he snubbed his closest friend President Mahama to declare support for Akufo Addo he replied" It's only the fool who doesn't change mind and after realising he wasn't a competent man to lead the country i quickly declared for support for Nana Addo who shared some ideologies with me"

Finally Odike said he will not hesitate to worked with Nana Addo should he be handed a position under his new administration.