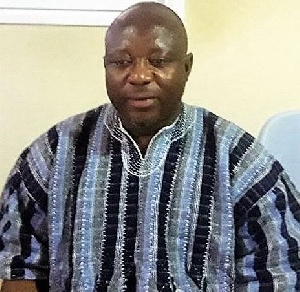 Mr. Awankua, according to his communications team, intends to reorganise the NPP in the region, from the polling station level to the regional office, into a party that "adheres to a disciplined chain of command".
"Every regional office of the NPP is to have a Finance Committee chaired by the Financial Secretary. This is, unfortunately, not the case in the Upper East Region. The effect is that financial checks and balances are compromised. Awankua is determined to ensure cohesive party structures from the polling to the regional office that adheres to a disciplined chain of command," the communications team said in a statement made available to the media.

The team also paints a picture of an NPP critically divided in the region over personal interests— a worrying tide members of the team say would take only a "unifier and messiah" in the person of Awankua to turn in the interest of the party ahead of the 2020 general elections.
"It does appear that the party hierarchy is not driven by a unity of purpose. In some constituencies and at the regional level, party leadership is at loggerheads with appointees and among themselves. The leadership, rather than solve issues of disunity, appear to be interested in personal goals and aggrandizement.

"A few conflict situations are illustrative: Bongo, factionalism within the constituency executive since 2004; Chiana-Paga, DCE versus Constituency Chairman; Regional Minister versus Regional Executive/Chairman; Regional Executive, Chairman versus Financial Secretary. Mr. Awankua is an engineer. Call him constructor. The engineering profession requires that the professional builds from scratch or repairs what is broken. He intends to do just that as leader of the party in the region— construct bridges of unity where these are absent and repair broken bridges of unity," the statement said.