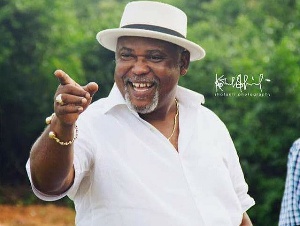 The former Deputy Central Regional Minister, Aquinas Tawiah Quansah has backed down on his earlier comments suggesting he will not allow his wards enjoy the free Senior High School (SHS) which has been rolled out by the current government.
The former lawmaker for Mfantseman West Constituency, at the weekend, was a target of series of verbal attacks from members of the current government b after he reportedly made those comments during a live television discussion on Agoo TV.

He claimed he could not guarantee the quality of teaching and learning under the policy and therefore will not allow his wards to enjoy it.

"I am not guaranteed of the quality of the teaching under the free SHS, so I will not allow my children to be part of it. One of them gained admission to Achimota but I have asked that he attends Akosombo International School where I am guaranteed of quality", he was quoted as saying on Agoo TV.

But in an interview with a local radio station in Cape Coast, he explained that his comments were misconstrued adding that they were rather to the effect that the Free SHS should have targeted the poor and needy but brilliant students in Ghana and not wholesale.
"I said if the wholesale programme is implemented, the wards of the rich in society will still take advantage, which will eventually defeat the overall purpose of the programme. I said those of us who can pay our fees should be allowed to pay while the vulnerable in society are catered for by the government", he revealed.

According to him, his son went to Akosombo International School because the placement came quite earlier before that of the public schools.

"Students who write the entrance examination to Akosombo International School and are admitted pay the fees earlier before the government placements come because the authorities do not want people to take the school as their second choice", he explained

"I never said what was attributed to me. I have lots of nephews and other siblings who are benefiting from the Free SHS policy. What I said was that, Government should streamline the free SHS programme to benefit the poor. They can refer to the list used for LEAP implementation programme if they wish", he stated.