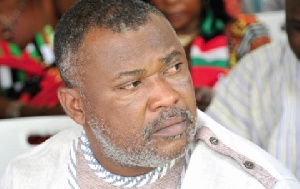 Former National Democratic Congress [NDC] Central Regional Minister, Aquinas Tawiah Quansah has clearly stated that all incomes generated in Ghana will be geared towards only the Free SHS policy.
"If care is not taken, all incomes generated in this country will be for no other motive than President Akufo-Addo's Free SHS initiative, leaving other developmental projects unattended to. This means no roads, clinics, police stations, schools e.t.c. will again be constructed," he stated.

He made these comments on Kasapa FM's 'Anopa Kasapa' political programme when discussions on the MP for Efutu, Alexander Kwamena Afenyo-Markin recent suggestion that the Akufo-Addo administration will soon introduce a new system of taxation to sustain its free SHS policy.

According to him, the specific tax is geared towards ensuring that there is quality education in the country.
"If Ghanaians are paying tax to sustain free SHS, it won't be farfetched. It will help all of us. There's a difference between nuisance tax and specific tax for specific purpose that we all know that these are the benefits. Do you think Ghanaians will oppose a free SHS tax where we will set up an implementation Committee to oversee to the transparent disbursement of these funds?" he asked

"I don't see why government would now want to extract monies from us in an indirect way to fulfill its campaign promise, when he has the rights to make citizens know the actual state of our economy . . . " Tawiah Quansah stated.