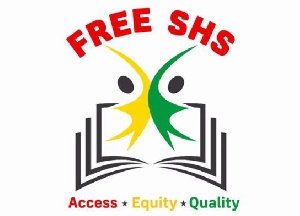 President Akufo-Addo took a shrewd decision to finance the government's flagship programme, Free Senior High School (SHS), with proceeds from oil, Kojo Opoku, Chief Executive Officer of GASOP Oil, has said.
According to Mr Opoku, rather than using the oil revenue to finance the senior national football team, the Black Stars, and other irrelevant activities, as was done in the past, it is better using it to cater for the free SHS programme, which will affect the lives of many ordinary Ghanaians.

President Akufo-Addo said the decision was most appropriate.

"We are using some of the income from our oil revenue to fund the programme. I believe strongly that this is the most equitable and transparent use of the oil revenue, instead of it finding its way into the pockets of politicians and bureaucrats," Mr Akufo-Addo made this known on Friday, 11 May 2018, when he delivered the keynote address at the 2018 Oxford Africa Conference, at the University of Oxford.
Commenting on this in an interview with Accra News on Monday, 14 May, Mr Kojo Opoku said: "Previously the funds were given to the Ghana National Petroleum Corporation (GNPC) to support the Black Stars and other irrelevant activities but now the situation has changed. The oil money is being used in funding a very useful programme like the free SHS that will affect the lives of the ordinary Ghanaian.

"Not everybody likes football but you agree with me that all of us are interested in education, and, so, it is far better to finance the free SHS programme with the oil money than any other activity.

"I think the president's decision is in order," he added.