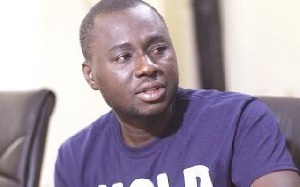 Embattled PNC's General Secretary, Atik Mohammed has called on the Government of Ghana not to subsidize the fees for private Senior High Schools in the country.
According to him, subsidizing the fees for private secondary institutions or ensuring they benefit from the free SHS program will defeat the purpose of the policy.

Atik Mohammed, contributing to discussions on Peace FM's Kokrokoo, asked the private institutions not to compel the government to enroll them onto the free SHS programme.

He explained that what the government needs to do for the private institutions is to make the computer placement system flexible to absorb them.

He said the government should make the entries open to cover the private schools, giving the students an option to choose either a public or private school.
He opined that the placement system, when made open, will help the private schools but the parents of the students should be prepared to foot the fees for their children.

"You cannot force government to spend on you as a private entity but you can make the case that give the children the options…I don't support the idea of government spending on children who want to go to the private school. No but you should not also prevent private schools from getting…entries…the entries should be open...We cannot be subsidizing private education," Atik argued.