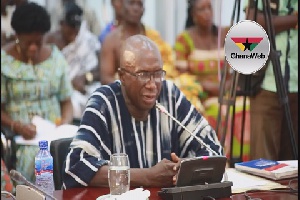 The Ministry of the Interior has renewed the curfew hours of two townships in the Northern Region.
They are Bunkprugu from 20:00 hours to 06:00 hours and Bimbilla from 22:00 hours to 04:00 hours, effective Tuesday, September 26, 2017 respectively.

A statement signed by the sector Minister, Mr Ambrose Dery and copied to the Ghana News Agency, said the renewal of the hours was upon the advice of the Northern Regional Security Council and by Executive Instrument.
It advised the chiefs, opinion leaders, the youth and the people to exercise restraint in the face of the challenges confronting them and should use non-violent means to ensure peace in the area.

The statement reminded them that the ban on carrying arms, ammunition or any offensive weapons was still in force and that any person found with any offensive weapon would be arrested and prosecuted.