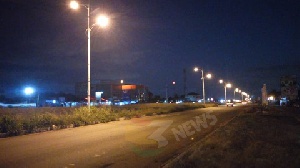 Almost all the streetlights on the Madina-Adentan highway have been fixed.
This comes barely 24 hours after angry residents expressed outrage over the incessant deaths on the highway.

They demanded some safety facilities including traffic lights and pedestrian footbridges be fixed on the highway.

The death of a first-year student of the West Africa Senior High School (WASS) Thursday on the road occasioned the outrage by some of the residents, who blocked the road and burnt tyres in protest, an act the president condemned.

Madina-Adentan highway protests should not happen again – Prez

Our reporter on the ground reported he can barely see a street pole without a light as he travelled from Madina Zongo Junction to Adenta Barrier.
Pictures from location show how beautifully lit the stretch has become.

This is in sharp contrast with what existed a few days ago.

As of Thursday, the SDA-WASS stretch of the road where most deaths had been recorded had over 30 poles with an average of two lights but none worked. This is a thing of the past per the new development.

Government has already given indication that work will begin on the footbridges within next week while other measures are being put in place to make the road a safe place.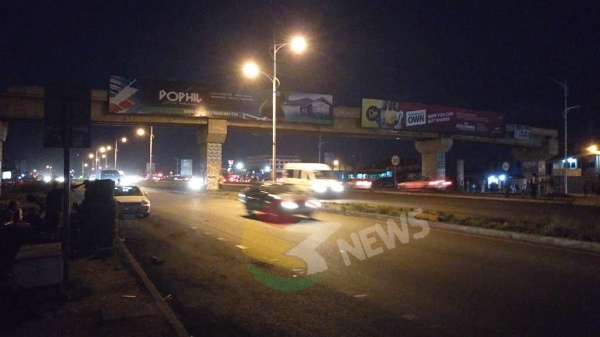 For instance, not one but many contractors will be engaged to work on the footbridges.

Meanwhile, there is a planned vigil on Friday to mourn all those who have lost their lives on the road.

A peace walk has also been scheduled for Monday, November 12.