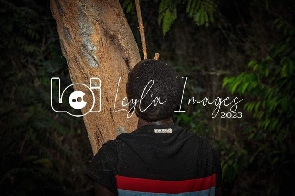 A young man believed to be about 26 years of age has been found hanging dead on a tree at Yohe, a farming community in Lower Manya Krobo Municipality in the Eastern region.
The incident occurred Tuesday, January 3, 2023 at about 6:00pm.

The victim identified only as Teye was a native of the community.
He was found hanging on a rope, tied to a branch of a tree, about 15 feet tall, but his legs were touching the ground.

The body of the deceased has been taken to the morgue by Police after taking inventory of the crime scene to aid further investigation to unravel the cause of death.