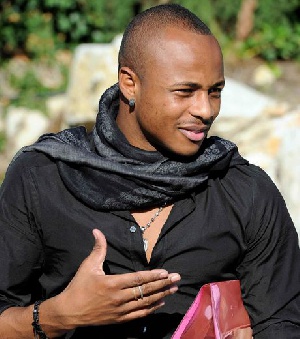 Ghana midfielder Andre Ayew will return to the European limelight with West Ham United this season.
The 26-year-old, who signed a four-year deal with the Hammers, will play in the UEFA Europa League this term.

The Hammers broke bank to sign the talented Ghana international in a deal worth £20.5million.

Ayew will return to Europe's second-rated inter-club competition after featuring for Marseille in the Champions League.
Ayew scored 60 times in over 200 appearances at French outfit Marseille before joining Swansea last season.

Playing a key role in their 2014 World Cup campaign, Ayew has extensive international experience with Ghana.

He is expected to make his bow for West Ham ahead of their Premier League game at Chelsea on Monday night.