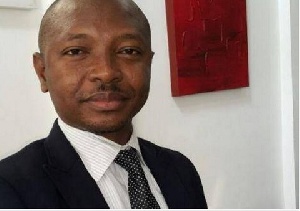 The Akufo-Addo-led government has disappointed a lot of Ghanaians especially contractors with the kind of budget it has put out for the fiscal year, Ras Mubarak, Member of Parliament for Kunbungu, has said.
According to him, the NPP during the electioneering last year, promised that they were going to pay all arrears for the contractors within their first one hundred days in office, however, there was no mention of the payment in the budget statement presented to parliament by Ken Ofori-Atta, Minister of Finance, on Thursday, 2 March.

Speaking to the media few hours after the finance minister had finished reading the budget statement, Mr Mubarak said: "I wouldn't say it is an entirely good budget because there are still a lot of question marks on the many taxes, the many reliefs that they have indicated they would give to the people of Ghana and the question is when?
"We were looking forward to a 20 per cent reduction in corporate tax, clearly that hasn't been done, this is contrary to election promises that they gave to the good people of Ghana.

We were hoping that on income tax something that affects majority of Ghanaians, we will have some reductions in come tax as well, that has not been indicated in the budget statement. We were hoping to hear something on the payment of contractors across the country because in the electioneering campaign they did indicate that within the first one hundred days of their administration they would ensure that all contractors are paid outstanding arrears but we haven't been given an indication on that one as well."