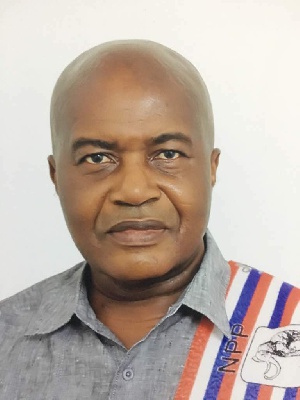 The camp of aspiring National Chairman of the New Patriotic Party (NPP), Stephen Ntim, has described as a scam, plans by fellow aspirant, Freddie Blay to buy 275 buses for each constituency of the party.
Mr Blay, who is also acting Chairman of the NPP, on Friday, 11 May 2018, revealed that he would provide a bus for each of the 275 constituency arms of the party to be used to raise funds for its operations.

He explained on Asempa FM's Ekosii Sen programme that: "I am supplying buses to all the constituency branches of the NPP. Each constituency will receive a bus from me personally for commercial purposes just to raise money for party activities".

When asked how he will finance the procurement of the buses, he said: "When you are resourceful, you will be able to do that. You don't need to do that from your own pockets, no, you can't do it that way; as a politician, you need to be resourceful and be able to raise funds for activities of such kind."

But speaking on Accra100.5FM's Ghana Yensom hosted by Chief Jerry Forson on Wednesday, 27 June, a leading member of Mr Ntim's campaign team and convener of 'Time Aso Movement', Emmanuel Nii Abbey, said: "The decision by Mr Blay to buy 275 buses for all the constituencies is '419'. He is throwing dust into the eyes of the delegates".
"I know that the party had an existing plan of supplying all the constituencies with buses to help in the organisation of the party at the constituency level, and, so, it is the party's own decision to do that not someone. It is not true that the 275 is a brainchild of Freddie Blay."

Mr Abbey further stated that Mr Ntim is in a position of winning the national chairmanship of the NPP ahead of the July congress in Koforidua.

"Ntim is very modest, he won't promise what he cannot fulfil," he said.