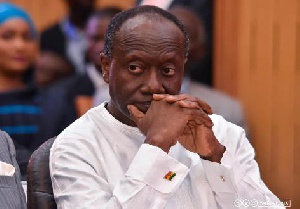 Government has begun the search for transaction advisor for the $2.5 billion energy bond it intends issuing soon.
The shortlisted firm is expected to advise government for six month. The transaction advisor is expected to facilitate the processes leading to the issuance of a Cedi denominated long-term bond to repay the outstanding obligations of the energy sector.

The successful execution of this transaction and issuance of 15-year bond will enable the government put the sector back on a strong financial footing as part of steps being taken to comprehensively resolve the energy sector challenges in a sustainable manner.

Such debts, including others owed by BDC, have greatly affected the banking sector, almost pushing some banks to the verge of collapse.
One of the affected institutions is Cal Bank.

The Executive Director, Philip Owiredu told Starr Business, the debt servicing process must be effective to reduce the impact of the debt on banks and economy at large.

"The energy sector debt does not impact on the bank but the economy as a whole, so the earlier it is resolved the better," he said.