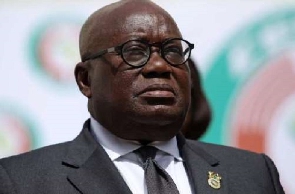 The latest survey by a Ghanaian poll company, Global Info Analytics, has shown that majority of Ghanaians believe the country is headed in the wrong direction.
In all, 71% of the over 5,800 respondents expressed concerns over the direction of the country, the figure represents a drop from the last outcome of 77%.

60% of governing New Patriotic Party (NPP) affiliates were unenthused by the path Ghana is headed as against 81% by affiliates of the opposition National Democratic Congress (NDC).

A total of 5,844 respondents were sampled in the pol that lasted from January 1 - 15, 2023.

The sample size was spread across all 16 regions based on the total number of voters in each of the regions as per the Electoral Commission's 2020 register.

A random selection of 30% of constituencies from each region was then selected and allocated the regional quota based on the total voters in each of those constituencies.

Respondents were selected randomly in the streets, homes and workplaces.
Question of whether the NPP can "break the eight"

YES = 24% of respondents

NO = 59%

ABSTENTION = 17%

SARA