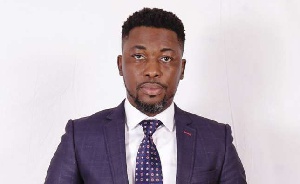 Musician turned politician, Kwame Asare Obeng, popularly known as A Plus has incurred the wrath of social media users over another controversial comment he made recently.
A Plus, a known supporter of President Nana Akufo-Addo, had rated the Akufo-Addo government's performance as below par.

In a comment which went viral, he gave the government a 40% mark in his assessment and stated that he could switch parties at anytime he so wishes.

"My vote is not on autopilot [and] in 2020, I can choose NDC, in 2024, I can choose an independent, I don't care. I can belong to NDC, NPP, what is right is right, what is wrong is wrong," he stated.

But A Plus' comments has earned him more flak than praise and many Ghanaians have told him off.

For many people, A Plus sought to portray himself as an important character he is not and they told him to do as he liked.


Kwaku asked if A Plus supported the NPP because he wanted 'cheap money':



Yeboah-afar thought NPP was better than the NDC even if they were not performing to expectations:



Samuel told off A Plus saying he could even join parties in Germany or Zimbabwe:


Peter did not care about where A Plus wanted to go:



Ben stated that A Plus was peeved because he lost contracts he had with the government: