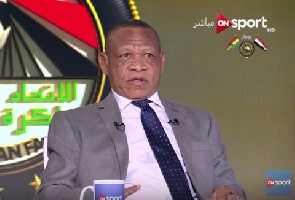 Former Ghana international Karim Abdul Razak has called on the technical team of the Black Stars to include home-based players in the team following last Saturday's abysmal performance against Kenya.
The four-time African champions have not won the continent's football mundial since 1982, while their run of four successive appearances at the World Cup ended in 2014 as they failed to qualify for this year's event in Russia.

The Black Stars has in recent times relied heavily on foreign-based players, with only goalkeepers almost always the only guaranteed men to make the squad list.

"For me, we shouldn't abandon our local players, at least one or two players must be in the squad," Razak told Zuria FM.

"We have depended a lot on the foreign-based players and they have achieved nothing for us.
"Why can't we instill confidence in the local players?

"Many African countries depend on their local players now and so why can't we do same?"

Razak is also remembered for leading Asante Kotoko to the Ghana Premier League title in 2003.