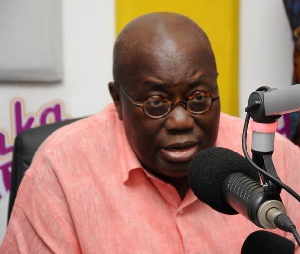 The flag bearer of the New Patriotic Party (NPP), Nana Akufo-Addo, lacks information, otherwise he would have known that the policies he promises during his campaign have already been implemented by President John Mahama, Minister of Employment and Labour Relations, Haruna Iddrisu, has stated.
According to him, he had heard Mr. Akufo-Addo recently talking about introducing a Fiscal Responsibility Act, but what he promised: "has been done by John Dramani Mahama".

The Member of Parliament (MP) for Tamale South, who was speaking at the campaign launch of the National Democratic Congress (NDC) on Sunday, 14 August, explained: "The Minister of Finance has already completed the first ever Public Financial Management Act for Ghana to ensure discipline.

"Let Nana Akufo-Addo be reminded that he needs to do some more reading."
He said the NPP had hurled accusations at the NDC regarding workers' pension allowances, but he reminded the NPP flag bearer that "under Article 199 of the constitution, pension is not taxable".

Mr. Iddrisu, therefore, cautioned the opposition to stop creating "discontent" against government.

He asked Mr. Akufo-Addo and his running mate, Dr. Mahamudu Bawumia, to desist from throwing dust in the eyes of the public to the effect that government intends to tax the pension allowances of citizens.