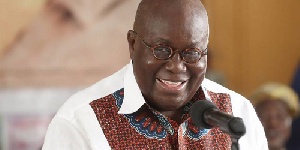 President Nana Addo Dankwa Akufo-Addo says the savings from the procurement strategies his government put in place in 2017 have become an incentive to open government.
According to him, the savings made over the year amounted to GH¢ 145 million from sole-sourcing and restricted tendering.

He made this known at his encounter with the media on Wednesday.