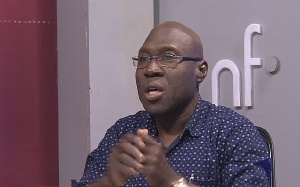 Tamale Central MP Inusah Fuseini has challenged President Nana Akufo-Addo and the New Patriotic Party to provide evidence of the number of dams the government has constructed as part of the One Village-One Dam policy.
The request follows claims by Deputy Information Minister, Pius Enam Hadzide that out of the 570 dams which government intends to build in the three regions up north, actual work has commenced on 116.

However, the Chairman of the Minority's Northern Caucus, Alhaji Fuseini said his side has evidence to the contrary.

He said: "Indeed, I was with former president [John Mahama] for the Northern Region campaign tour and we went around all the 31 constituencies in the Northern Region and there is nowhere that we saw a dam.
"We don't want lies and deceit, we are all responsible people in this country, if government says they've started 168 [dams], since it is public money that they are going to use in constructing the dams, what they need to do is to tell us the areas, the specific locations that they are doing the dams because it is public resources and we have to hold them accountable or the utilisation of public resources.

"So, if they have started with the construction of over 100 dams, please Nana Addo Dankwa Akufo-Addo and his NPP government: 'Show us where you are doing it, produce the evidence so that we can verify for ourselves.' There is no dam in Yendi and, so, if there is a dam in Yendi, they should tell us exactly where they are doing it".