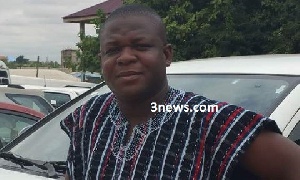 The Nanumba-North District Health Directorate is seeking advice from the Northern Regional Health Directorate to close down the Bimbila District Hospital.
In the wake of recent deadly clash in the area, and guided by similar incidents previously, a precarious situation has been created for medical staff and general workers. Authorities at the facility say they would have no choice but close down if medical staff are not provided with adequate security both at the hospital and home.

The threat follows the abandoning of post by about 50 percent of nurses at the hospital after the clashes that led to the demise of some ten persons and injuring about 11 others. Some of the nurses who spoke to TV3 lamented that their residences were torched during the clashes. They live in rented apartments built by indigenes. This has rendered most of them homeless.

The Nanumba-North District Health Director, Stephen Dadia in a phone interview confirmed the situation and added that the lives of medical staff are in danger. Two police officers who had been stationed at the hospital premises on Thursday during the heat of the clashes never reported to work till date.
The Bimbila Hospital on daily basis has 12 nurses who run morning and evening shift at the wards. But right from the Out Patient Department through to the wards, TV3 was welcomed by empty tables and chairs meant for the nurses when the news team visited the facility Sunday February, 12 2017.

The situation at the Labour Ward was no different as only one midwife had reported to work and already delivered five babies as at 1:00pm. Stephen Dadia fears the few nurses may also abandon the facility as management cannot continue persuading the nurses.