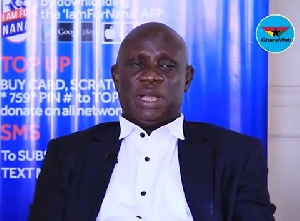 The governing New Patriotic Party (NPP) has accused the leadership of the opposition National Democratic Congress (NDC) of promoting indiscipline and lawlessness in the country.
This comes after the NDC defied an invitation from the police CID to its National Chairman, Mr Samuel Ofosu-Ampofo to assist in investigations into kidnapping and fire outbreaks in the country after his name was allegedly mentioned as the mastermind of the crimes.

A letter from Mr Ofosu-Ampofo's lawyers described the invitation as prejudicial to his on-going trial on the matter of conspiring to cause harm and assault against a public officer.

The position to snub the invitation from the police has been endorsed by the leadership of the NDC including its Council of Elders.
Reacting to this development Deputy General Secretary of the NPP, Nana Obiri Boahen told Valentina Ofori-Afriyie on 505 News Analysis programme on Class91.3FM on Thursday, 9 May 2019 that the NDC's posture smacks of indiscipline.

He said: "You're calling for total refusal to honour an invitation [from the police] and by extension even the EOCO and BNI, that is dangerous, that argument is disingenuous. The police have extended an invitation to you, it's a matter of honouring that invitation, you go there and go through the procedure, that's all. I'm not holding brief for the police but for goodness sake they [NDC] should not rope in the New Patriotic Party, they should not rope in the president, they are preaching indiscipline and lawlessness."