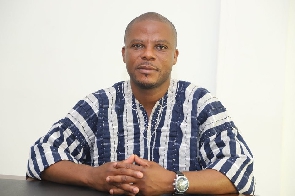 Sat, 11 Mar 2023 Source: GNA
Sylvester Tetteh, Member of Parliament for the Bortiano Ngleshie Amanfro Constituency in the Greater Accra Region has called for a centralised Independence Day celebration across the 16 regions to save cost.
In an interview with the Ghana News Agency in Tema, Sylvester Tetteh stressed that centralising the Independence Day celebration would go a long way in cutting costs associated with the multiple celebrations across the districts.

He stated that the executive arm of government must consider the recommendation saying that the country as it stands now was walloping in serious debt and some pragmatic decisions must be implemented to save the country.

He stressed that the centralised parade by the Metropolitan Municipal and District Assemblies (MMDAs) within Greater Accra saved over 60 percent of the cost of expenditure incurred in previous years.

According to him, the 15 remaining regions must replicate the move due to the financial crises the country was facing.
He said the Independence Day celebration serves as a moment where the country takes stock of its gains and reflects on how to make progress in the years ahead.

Meanwhile, Henry Quartey, Greater Accra Regional Minister has disclosed that hosting a consolidated Regional Independence Day in the region instead of the usual detached District celebrations saved the country over GHs1.5 million.

Henry Quartey called on Ghanaians especially residents of the Region to continue to try to deepen the country's democracy even as Ghana commemorates its independence and the 30th anniversary of the fourth republic.
Source: GNA