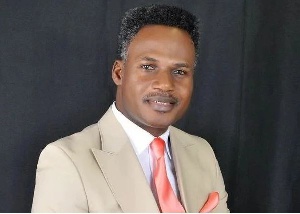 The Head Pastor for the Lord's Parliament Chapel International, Apostle Francis Amoako Arthur, has taken a swipe at some men of God who have turned the church into a marketing centre.
The man of God whose church is located at Odorkor Official Town said, some men of God are rather finding ways to exploit their members financially instead of preaching salvation to them.

Apostle Arthur minced no words in saying that ''we now have business pastors and not kingdom pastors. Some of these pastors should go and work in the banks if they want to make profits. You go to town and buy soaps and other items and sell it to your members because of money instead of preaching the gospel of salvation. We need kingdom pastors and not marketing or business pastors.''

Some individuals who also call themselves Christians only go to church because of miracles and not for their salvation, he added.
''Many people are in the church but the church is not in them. We have a lot of people who sing for pastors but are not Christians. Many people go to church because of prophecy and the oil they will drink as well as the soaps they would be given to bath and not to go to heaven,'' he opined.

He admonished people not to use the period of Easter to engage in ungodly acts but reflect on their personal lives and assess themselves.

The crucifixion, death and resurrection of Christ he stressed, gave mankind an opportunity to reconnect with God hence, Christians should be guided by this message and remember the judgement ahead of them and live by the principles of Christ the savior.