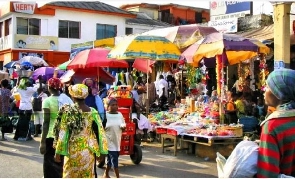 Wed, 8 Mar 2023 Source: GNA
Michael Awuku Amoah, Atwima-Nwabiagya South Municipal Chief Executive, has called on Ghanaians to forge ahead in unity to address the developmental and economic challenges facing the nation.
He said, "unproductive partisan debates on issues of gains and fortunes undermined cohesion required to build a prosperous nation."

Awuku Amoah pointed out that a united, collective and non-partisan responsibility was needed at this crucial time of the country's development agenda.

This year's anniversary celebration was under the theme, "Our Unity, our Strength, our Purpose."

He stressed the need for the people in the area to honour their tax obligations by paying their property rates and other levies to enable the assembly to generate enough revenue for development.
Awuku Amoah also asked the people to take part in communal labour as their civic responsibility.

He announced that the Municipality was included in the Greater Kumasi Water and Sanitation Project, which would help provide about 100,000 household toilets in communities in the area and improve water supply.

The DCE called on the people to take advantage of the facility to provide household toilet facilities in their homes.
Source: GNA