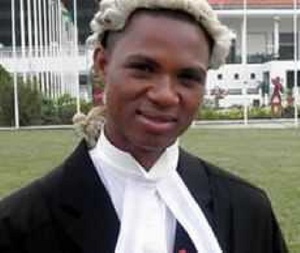 The Human Rights Court 1, presided over by Her Ladyship Justice Gifty Agyei-Addo, has set-aside the orders of the General Legal Council suspending Human Rights Lawyer, Francis-Xavier Sosu, from practice for three years.
The court also on Wednesday, 11 July 2018, set-aside the one-year mentorship handed to Mr Sosu.

The court found the charges of Touting and Personal Advertisement as grave misconduct not in accordance with law.

This follows the hearing of an Application for Judicial Review filed by Mr Sosu on 3 November, 2017.
The Council in 2017 slapped a three-year ban on Mr Sosu for advertising his services on Facebook and for allegedly charging excessive legal fees.

Dissatisfied with the GCL's decision, Mr Sosu went to court to quash the suspension.