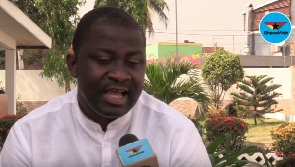 Jerome Otchere, a seasoned journalist, has questioned the Ghana Football Association (GFA) over an alleged $70,000 paid to the Association's officials during the 2022 FIFA World Cup in Qatar.
The former Kotoko Express Editor, in a social media post, questioned the GFA whether payments were made to the general secretary, head of a delegation, administrator, Covid-19 officer, and a supposed purse holder as part of the spending during the competition.

In his post, made on Thursday, May 25, 2023, he stated the alleged amounts paid to the aforementioned personnel respectively.

"Qatar 2022 WC: Tournament phase honourarium: @ghanafaofficial were these paid? Can you justify this and still claim we've got no money for local footy?

Head of delegation: US$20k

General Secretary: US$15k
Administrator: US$15

Covid-19 Officer: US$10k

Purse holder: US$10k," he wrote.

Meanwhile, the GFA are yet to respond to the tweet.

Ghana exited the competition at the group stage after finishing bottom of Group H with just a win and two defeats.
According to the budget for the competition, presented to Parliament by Sports Minister Mustapha Usif, Ghana's early exit meant the Black Stars spent $8.1 million out of the $10.5 million earned.

Ghana planned to spend $14.1 million to reach the semi-final of the tournament.


Qatar 2022 WC: Tournament phase honourarium: @ghanafaofficial were these paid? Can you justify this and still claim we've got no money for local footy?

Head of delegation: US$20k

General Secretary: US$15k

Administrator: US$15

Covid-19 Officer: US$10k

Purse holder: US$10k

— Jerome Otchere (@JeromeOtchere) May 25, 2023
EE/OGB