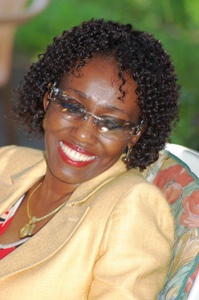 Tue, 12 Dec 2006 Source: jfm
The case in which former First Lady Nana Konadu Agyemang Rawlings is standing trial with others for thier alleged roles in the divestiture of GIHOC Nsawam Cannery to the 31st December Women's Movement (DWM) has been adjourned to February 7 next year.
No reasons were given for the adjournment.

Mrs Rawlings is being tried together with four others; former Finance Minister Kwame Peprah, former Treasurer of the 31st DWM Hanny Sherry Ayittey, former Executive Secretary of the Divestiture Implementation Committee Emmanuel Agbodo and Thomas Benson Owusu, former DIC Accountant who were all in court.

The former First Lady left the Fast Track High court premises almost as soon as she arrived. The case was not called at all.

Accompanied by her husband ex-President Rawlings and her mother, she waited for some time in the courtroom whilst her lawyers and the prosecution conferred with the judge, Justice Paul Baffoe Bonnie in his chambers.

After the meeting, the Chief State Attorney Gertrude Aikins left immediately whilst Mrs Rawlings' legal team briefed her on what transpired in chambers.

The court clerk later announced to the sizeable gathering that the case had been adjourned to February 7th, 8th and 9th next year. However she failed to give explanations for the adjournment.
According to JoyFM, the Chief State Attorney asked for the adjournment on grounds of ill health.

As usual NDC sympathizers converged outside the court premises to give support to the accused persons.

They were being tried initially together with Georgina Okaitey, Director, George Mould, Director and Larry Adjetey, Director/Secretary, all of Carridem Development Company Limited (CDCL), but the Attorney General's Office withdrew the charges against the three under Section 59 of Act 30.

All the accused are facing counts of conspiracy, causing financial loss to a public body, intentionally causing loss to a public property, conspiracy to obtain public property by false statement and obtaining public property by false statement.

They have all pleaded not guilty to the charges and have been granted self recognisance bail.
Source: jfm