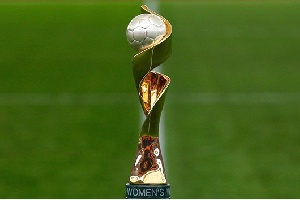 FIFA will raise the prize money for the Women's World Cup from 15 million dollars to 30 million dollars.
The raise is starting with next year's edition in France, FIFA President Gianni Infantino announced on Friday, though critics immediately said the increase was not enough.

Following a FIFA council meeting in Rwanda, the Swiss-Italian also said that 20 million dollars would be made available for pre-tournament preparations, meaning that 50 million in total would be allocated across the 24 participating nations.

The prize money is double the amount awarded in the 2015 World Cup in Canada and for the first time clubs will be rewarded for their players taking part in the tournament, as is the case in the men's edition.

"It's a very important message for women's football. It will certainly boost this World Cup even more," Infantino told a news conference.
However, global footballers' union FIFpro said the changes were not enough to redress the inequality between men's and women's football worldwide.

"FIFPro notes the willingness of FIFA to increase prize money for the Women's World Cup and make structural improvements to support women's football.

"However, despite these changes football remains even further from the goal of equality for all World Cup players regardless of gender," a FIFpro statement said.