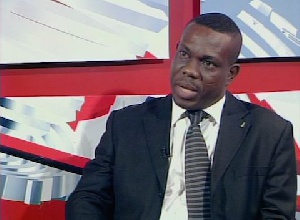 Dr Eric Oduro-Osae, Dean of Graduate Studies of the Institute of Local Government Studies, has expressed optimism at the steps taken by the Akufo Addo led New Patriotic Party (NPP) administration during it's first 100 days.
According to Mr. Oduro Osei, the current administration has established a good foundation to build on throughout the next four years.

He also commended the "swift" manner in which the NPP government made its appointments.

As far as Mr. Oduro Osei is concerned, regardless of the recent violent acts perpetrated by political party affiliated groups, the Akufo-Addo led administration has started well.
Speaking on Joy FM's Newsfile program, the scholar expressed what he thought was the only thing left for the current administration to truly get a grip on.

"What is lacking now is government's inability to take over sub-national governance level and that is very critical." Though many have congratulated President Nana Akufo Addo's governing during his first 100 days, the period has been mired by incidents of lawlessness. This has prompted some to question President Nana Addo's commitment to the rule of law.