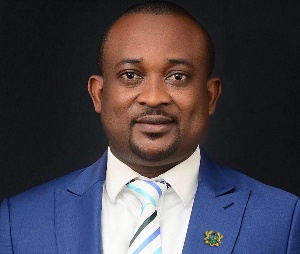 The Deputy Youth and Sports Minister, Pius Hadzide has described the first 100 days of President Akufo-Addo as so far, so very good.
According to him, soon we will get to a point where the current administration will achieve something in a day following the 103 achievements in their first 100 days.

The victory of the NPP he said was premised on the sound policies of the president and that is what we are on course doing. ''President Akufo-Addo is on course to transform the economy, create opportunities fro young people and using my Ministry as an example, the allocation given us shows how committed the president is in solving the challenges confronting the youth of Ghana. Nana Addo has increased the allocation from GHc 36 million to over GHc 46 million.

This an 100 percent increment,'' he said. Outlining some of the achievements, he said government has arrested and stabilized the cedi against the major currencies, abolished excise duty on petroleum, abolished levies imposed on 'kayayei' by local authorities, abolished levies imposed on religious institutions by local authorities, Abolished the 17.5% VAT/NHIL on selected imported medicines, that are not produced locally, Abolished the 5% VAT/NHIL on Real Estate sales, Initiated the process to abolish duty on the importation of spare parts.
''We have done a lot and when we promised to roll our our Free Senior High School policy, our political opponents said we will not be able to achieve it but look at what we have done.

President Nana Akufo-Addo is in a hurry to deliver and he will surely deliver.

Ghanaians voted for him to help revive our economy and he is on course to do that,'' he added.