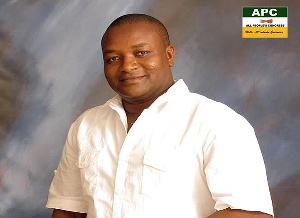 Founder of the All People's Congress (APC) Dr. Hassan Ayariga has rejected claims by many Ghanaians that the new Free Senior High School policy introduced by the New Patriotic Party government is an achievement.
On After Hours on TV3, Hassan Ayariga argued that what the NPP term as free SHS should rather be described as, "Scholarship for 400,000 first-year students".

He told host Mikki Osei Berko: "I don't think [free SHS] is an achievement.

This is not the first time government has implemented free SHS. [Kwame] Nkrumah introduced free education for everyone. They are giving scholarships to 400,000 students. They are not implementing free SHS.

They are giving scholarships to first year students. The third year students are paying school fees so why call it free SHS. I don't think they were ready; they only rushed to implement it just to score some political points".
The former Presidential candidate of the People's National Convention (PNC) also maintained that President Nana Akufo-Addo is not a good presidential material, insisting that nothing has changed since NPP took over the reins of power in Ghana.

"What has changed since Nana Addo became president? Nothing has changed. The only thing that has changed is moving one set of people out and bringing a different category of people in.

What I wanted to do was to get the right people within my party, within the NPP, within the NDC and within other political parties and get them at their rightful places- all inclusive government," Ayariga maintained.