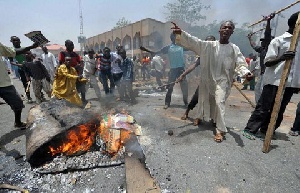 The chief of Gbiyini in Bimbilla, Chief Amadu Mustapha, has appealed to factions in the Bimbla chieftaincy dispute, to desist from using the media to fuel further tension in the area.
He said, running to the media at the least opportunity, and peddling rumour will not help the course of peace in the area.

In an interview with Radio Ghana's Northern Regional correspondent, Murtala Issah, he expressed regret at the unnecessary deaths and called for calm.
He also appealed to all parties to wait for the determination of the matter, which is before the Supreme Court.