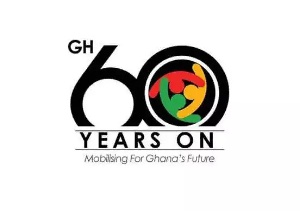 The planning committee inaugurated to oversee the celebration of the Ghana@60 anniversary has dismissed allegations that the logo was plagiarised.
Addressing journalists at the first media briefing of the committee, the chairman of the media sub-committee, Jefferson Sackey, revealed that the logo was an original design which best resonated with the theme of the celebration dubbed 'Mobilising for Ghana's Future'.

"It was a transparent process, people submitted their artworks and we ensured that we saw the process with which they were going through in designing their logos. I can tell you for a fact that we received over a hundred of them. What the sub-committee did was to sit down and select 20 of them and present it to the National Planning Committee.

At the National Planning Committee, they went ahead and selected five of the logos and then we actually had to submit the five to experts in the design industry and media industry for them to see if they can link the theme to what they have presented. … The issue of plagiarism is something that comes to us as a surprise," he said in response to a question by Class FM's Kwesi Parker-Wilson.
He added that the team has done its research and the media should do their independent research to verify claims of any plagiarism.

Mr Sackey explained that the logo was designed by one Emmanuel Addo, a graduate student at the Kwame Nkrumah University of Science and Technology and that his design, according to the judgement of the committee, best resonated with the theme of the celebration.

According to him, the alternate logo circulating within the media landscape was created by some people seeking to undermine the credibility of the planning committee.