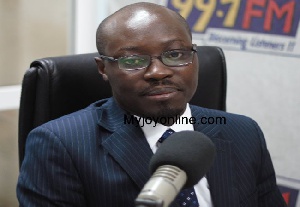 Former Deputy Finance Minister Ato Forson has condemned the abolishment of import duties on spare parts, claiming the move will soon make the country a dumping ground for over-aged vehicles and parts.
According to him, the National Democratic Congress government did not introduce such taxes to only generate revenue but also check the importation of over-aged vehicles into the country.

He claimed that about 70 to 80 per cent of the spare parts sold at the major hub of used spare parts in the country, Abbosey Okai in Accra, are over-aged vehicle parts.

"This initiative by the government therefore would rather exacerbate its importation," he said on Onua FM while commenting on the 2017 budget presented to parliament by the Finance Minister Ken Ofori-Attah on Thursday.
He described the entire budge as 419 with the sole purpose of deceiving the Ghanaian people.