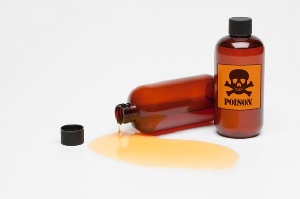 The girl in the leaked sex tape involving two students of Ndewura Jakpa Senior High School in the West Gonja District of the Northern Region has attempted taking her life after she tried drinking a liquid concoction believed to be poison.
It took the timely intervention of relations to save the situation as she was spotted seconds before she could gulp down the substance in a drinking cup.

Only identified as Humu, the girl in her teens is reported to have fled the North Gonja District town of Daboya after a failed attempt to kill herself through poisoning, a local journalist Abdulai Nuhu Zulka disclosed to mynewsgh.com.

Relations are tight-lipped over the incident but leaders of the Gonjaland Association have established contacts with her at her hideout and taking her through some counseling sessions in the wake of a hunt for the boy at the centre of the whole incident.

"The Gonjaland Youth Association has located the girl and some of our members in Tamale have started counseling before the services of a professional counselor is sought", Haruna Mahama who is he PRO of the association disclosed.

In the video believed to have been recorded by a third party after the lady in the act was deceived and blinded folded, the girl and boy involved are heard speaking Gonja.

The video was first posted on Facebook by one Kasenyi Mubarik Kojah on Thursday May 25, 2017 and according to him; he did that because the girl involved is damaging the reputation of Ndewura Jakpa Senior High School.
It is gathered that that the boy is from a suburb in Damongo called Canteen and the girl from Daboya but an immediate past student of Ndewura Jakpa Senior High School

From the video one could see that the boy and the third person who did the filming of the video corroborated and fooled the girl by making her blindfold with a handkerchief.

She could therefore not see what was happening.

It is also clear from the video she did not know they were filming her while she engaged in the sexual act with the other.

Police in the area have since confirmed to mynewsgh.com that they have launched investigations into the incident and will hunt down those behind the circulation of the two obscene video that lasts 18 and 29 seconds respectively.