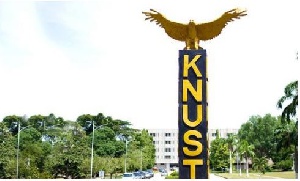 Government has yielded to pressure and reconstituted the seven-member interim governing council for KNUST following the declaration of strike by lecturers at the university.
On the back of the dissolution of the university's council, the KNUST branch of the University Teachers Association of Ghana on Friday declared an indefinite strike.

It among other issues, premised its decision on the fact that the government "totally ignored" them in the composition of the interim committee chaired by Nana Effa Apenteng

"They didn't even bother. They totally ignored us," UTAG President at KNUST Professor Eric Fokuo told journalists Friday after a meeting of its members Friday.

He wondered how students could be included on the committee when they are the same people complaining and having perpetrated the "mess" on campus.

But in the wake of a seeming deepening crisis, the government has taken steps to prevent the lecturers and other stakeholders from carrying out the threats of strike.
It has consequently reviewed the membership of the interim council to include a representative each from UTAG and the Teachers and Education Workers Union (TEWU) on the seven member interim council.

This brings the membership of the interim council to nine.

"The decision is to ensure that stakeholders and interest groups are well represented on the council during its three-month tenure…" a statement from the Ministry of Education dated October 26, said.

It has consequently asked the council to work with all stakeholders to achieve its objective.

Background
Disagreement between the student body and management of the university culminated into a violent protest last Monday leading to destruction of property by the agitating students who have accused the university management of arbitrariness and disregard for their rights.

The violent event, which started from last Friday, forced the Ashanti Regional Security Council to close down the university on Monday.

Demonstrating students torch property at KNUST security post

Government on Thursday dissolved the government council of the university based on the recommendation of its fact-finding delegation led by the Education Minister, which held discussions with the feuding party last Tuesday.

An interim governing council chaired by the Paramount Chief of Bompata Traditional Area, Nana Effa Apenteng has been put in place to run the university for the next three months.
Gov't dissolves KNUST Council, directs school to reopen within 14 days

As part of its mandate, is to ensure the university reopens within 14 days for academic work to resume.

But the constitution of the interim council triggered declaration of strike by the University Teachers Association of Ghana and the KNUST administrators among other stakeholders.