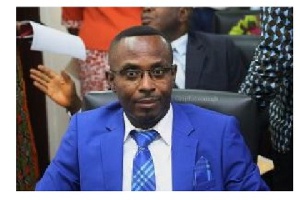 Assembly members in the Central Region have called on the government to put in place a mechanism to address their challenges to ensure quality service delivery and administrative efficiency.
This, they said would ensure accountability in the local government system.

According to them, despite the enormous pressure on assembly members in the country's democratic dispensation, they are not given enough training in the performance of their feedback and representative functions in pursuit of the principles of democratic governance.

They noted that though assembly members had a huge responsibility of educating the electorate on government policies and on the need to pay taxes to expand the revenue base of the district assemblies, they were not resourced to carry out such duties.

These concerns were stated in a communiqué issued at the end of a three-day training workshop for Presiding Members in the 20 districts of the Central Region.

The objective of the training was to expose the participants to the changing environment of local governance, challenges, opportunities and their expected roles.
It was also to equip them with the requisite knowledge, skills and appropriate attitudes to bring about the desired change in the country's socio-political agenda.

The participants said assembly members were core players in the local governance process, particularly the country's growing democracy and should be adequately resourced.

The communiqué said even though the concept of local governance was introduced in Ghana before other African countries such as Kenya and Uganda, they were doing better than the country.

It urged the Government to as a matter of urgency facilitate the procurement of motor bikes for members to enable them fulfil their duty of maintaining close contact with their electoral areas, consult their people on projects and meet the electorate before and after each assembly meeting.