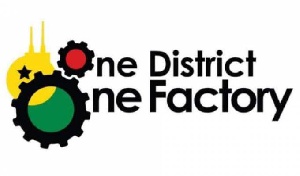 Allowing individuals to partner government in the implementation of one-district-one-factory is a deliberate move to shift the blame on them in the event of a possible collapse, according to policy analyst, Mr. Frank Aboagye Dannyansah.
"Government will want to exonerate itself in case the policy fails. Here, it will start pointing accusing figures at individuals and the implementers", he explained.

According to the Chief Executive Officer of Danywise Estate and Construction, individuals engaged as partners of the flagship program may not have the requisite expertise and resources to ensure the sustainability of the policy.

"It could be that those people may not have resources like they do have today to ensure it sustainability for years", Mr. Frank Aboagye Dannyansah spoke on Kumasi-based Nhyira FM's Saturday Kukratumi show hosted by Aduanaba Kofi Asante Ennin.
"Government should rather take full implementation and supervision", the 2016 Progressive People's Party (PPP) parliamentary candidate for Obuasi East in the Ashanti Region advised.

Meanwhile, president of the Institution of Engineers, Rev. Dr Ing. E. O Ankrah says, the one-district-one-factory, and one-village-one-dam, will fail without the key role of engineers.

''Engineers are people who have to create jobs. Engineers have to come out with jobs.. The one-district-one-factory relies mostly on engineers", he stated.