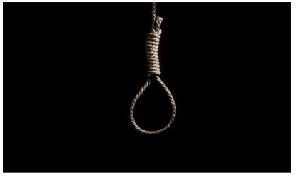 A teenager who called into Abusua FM's late afternoon drive time show has confessed to conceiving ideas about committing suicide "to end it all" for sometime now.
According to 18 year old Angela, (not her real name), she started feeling the urge to commit suicide after separating with her 18 year old boy friend.

She tells host, Nana Obiri-Yeboah affectionately known as Ike Da-Unpredictable she was in an amorous relationship with her teen partner when she later realised the boy was dating her very good friend.

While sobbing in tears over the phone lines, Angela said she has been inspired by the host and has consequently abandoned the suicide idea.
She said, "I sometimes feel like committing suicide. This started last year after I broke up with my 18 year lover because I caught him cheating with my very good friend."

"I live with a foster parent and I don't lack anything neither is she treating me bad, but the mere thought of betrayal by my good friend and lover gives me the urge to end my life," she opened up.

"Most often, I take the children's skipping rope and attempt hanging myself, but upon second thought, I will postpone the idea," she disclosed.