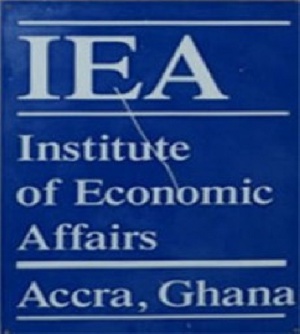 The Institute of Economic Affairs (IEA) has expressed its satisfaction with government for adopting the Institutes recommendation for the need of establishing a Fiscal Policy Council.
According to the institute, the establishment of a Fiscal Policy Council would ensure a sound public financial management in the country.

The Finance Minister, Ken Ofori-Atta in presenting the 2017 budget in Parliament Thursday, March 2, announced government's readiness to establish a Fiscal Council to monitor budget discussions and foster transparency.

In a statement signed by the Executive Director of the IEA, Mrs. Jean Mensa, "should such a Council be established, equipped and allowed to operate independently, it would lead to the promotion of sound public financial management in Ghana."
The institute, therefore, recommended that the council be "given a clear mandate, debt sustainability" in order to be able to deliver its mandate and avoid problems that lead to deficit bias.