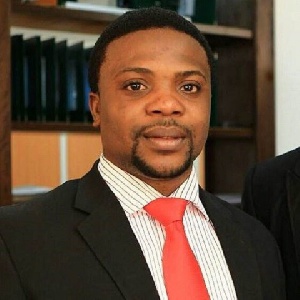 The Progressive People's Party [PPP] has said that, President Nana Addo Dankwa Akufo–Addo's 100 days in office must not be exaggerated.
According to their National Youth Coordinator Divine Nkrumah, every achievement chalked by the incumbent is "normal" – but was quick to say he is hoping for more.

"President Nana Addo and his NPP government 100 days in office to us [PPP] is normal. What they have been able to achieve is not anything new. But it will be unfair if anyone should slam President Nana Addo now. There is more room for improvement," he said in an interview with NEAT FM's morning show 'Ghana Montie'.

The ruling New Patriotic Part [NPP] in a town hall meeting on Easter Monday touted their achievements in its first 100 days in office.

Addressing the forum, Vice President Dr. Mahamadu Bawumia noted that, his party led by Nana Addo has recorded 103 achievements in 100 days.
This according to Divine Nkrumah is promising – after urging government to fulfill all promises made during their campaign time to build trust in the electorates.

"We have so many years ahead so we can't judge Nana Addo in just 100 days. We will fully judge him in 2020 not now," he said.