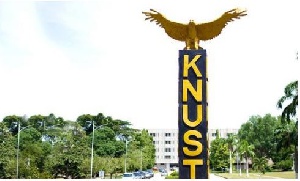 Ranking Member on Parliament's education committee, Peter Nortsu-Kotoe has revealed that parliament is considering a review of the Statutes and Regulations governing public universities in the country to avoid government interference.
This he says has become necessary due to the controversy in government's decision to disallow members of the dissolved governing council at the Kwame Nkrumah University of Science and Technology (KNUST) to join the yet to be reconstituted council.

"The university in this country is established by law, that is an act of parliament and the law gives a number of powers to the inspectorate, including the formation and then function of a council, which council has a number of roles and functions to perform" he told Accra based 3Fm.

KNUST has been closed down for about 2 weeks following a violent student protest against management of the school.

Some labour unions within the university, particularly, the University Teachers Association of Ghana (UTAG), have vowed to resist government from dictating to them.


He is however optimistic that "Once we review the law, government interference and influence can be removed entirely from the running or administration or management of our universities in the country, and that is a major thing".

Meanwhile, the Asantehene Otumfuo, Osei Tutu II, is continuing with meetings with all stakeholders at the Kwame Nkrumah University of Science and Technology as part of measures to resolve the impasse as Chancellor of the University.