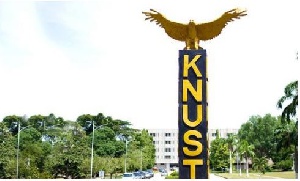 The KNUST branch of the Ghana Association of University Administrators (GAUA) has withdrawn its services with immediate effect.
The action is in protest of the dissolution of the Governing Council of the Kwame Nkrumah University of Science and Technology by the government.

The Council was dissolved following impasse between the student body and university management which culminated into a violent demonstration by students on Monday.

Though the Ministry of Education has put in place an Interim Council to manage the university following the demonstration, the Administrators in a statement said they would not recognise the interim body.

The GAUA's decision comes on the heels of a similar decision by the University Teachers Association of Ghana (UTAG) KNUST branch.
The Administrators concurred with UTAG that the University Act and Statutes provide an adequate mechanism to deal with such impasse.

"We, therefore, do not recognise the Interim Council and so reject it outright GAUA insists on the restoration of the dissolved Governing Council of the University.

"We, therefore, withdraw our services with immediate effect until the restoration of the Council," the statement dated October 26, 2018 and signed by its Vice President Anthony Gollo said.

The university was closed down on Monday after the protest by President Akufo-Addo on Wednesday ordered that it should be reopened within 14 days.