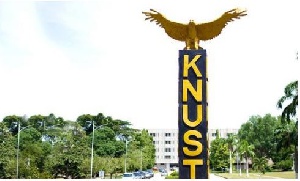 The Kwame Nkrumah University of Science and Technology (KNUST) in Kumasi could not be re-opened on November 8, 2018 as announced earlier by government.
This is partly due to the fact that the new governing council of the university to supervise the affairs of the school has not been constituted.

Reports said there were no students on campus on Thursday, November 8, as military and police personnel were stationed at strategic places of the university to stop

Government has revealed that individuals, who sat on the previous council, ought not to be on the new council, insisting that permanent representatives from the constituent bodies such as TEWU, UTAG, Convocation, alumni and SRC ought to be changed.

The KNUST unions and government had earlier agreed during a meeting summoned by the Asantehene that members of the previous council should not be part of the new one.

The government, which obviously wants the university to be re-opened as soon as possible to ensure smooth academic work in the school, submitted new members to the council.
The KNUST was shut down indefinitely about two weeks ago by government after students went on rampage, destroying properties on campus.

The Asantehene, Otumfuo Osei Tutu II, who is the Chancellor of KNUST, was asked by government to ensure the formation of a new council to facilitate the re-opening of the university.

But the new governing council could not be formed because UTAG and TEWU failed to submit the names of new members.