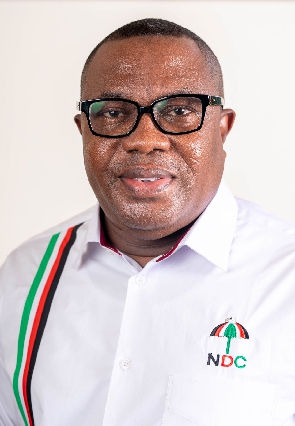 Former National Chairman of the National Democratic Congress (NDC), Samuel Ofosu Ampofo, has filed a Stay of Proceedings at the Court of Appeal against the High Court from proceeding with his trial.
The motion for Stay of proceedings was filed after the former NDC chairman filed a notice of appeal to challenge the order for him to open his Defence after prosecution had closed its case.

Mr Ofosu-Ampofo and a former Deputy Communications Officer, Anthony Kweku Boahen have been order to open their defence to charges in January this year.

The two were charged in 2019 for the offence of conspiracy to cause harm following a leaked audio tape in which they were alleged to have plotted to harm the Chairperson of the Electoral Commission and the Peace Council Chairman.

Both are also separately facing a charge of assault on a public officer and have both pleaded not guilty and have been granted bail.

In court on Monday, May 8, 2023 when the case was called before Justice Samuel Asiedu, a Justice of the Supreme Court, sitting as an additional High Court judge, the former NDC Chairman through his lawyers said he has filed a notice of appeal and further motion to stay proceedings.
Tony Lithur, Lawyer for Ofosu-Ampofo told the court that the motion has been scheduled for May 10.

But, Director of Public Prosecution, Mrs Yvonne Atakora Obuobisa said, they have not been served and indicated the Prosecution was ready for the trial to go on.

The presiding judge, Justice Asiedu, prior to adjourning the case to June 1 also indicated, the court does not have a copy.

According to EIB Network's Legal Affairs Correspondent, Murtala Inusah, lawyers of Kweku Boahen, the second accused person led by Dr Aziz Basit Bamba, have also filed an appeal.