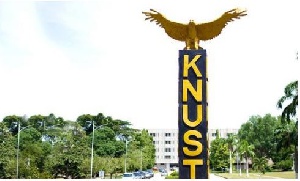 Senior Lecturer at the University of Education, Winneba, Dr. Ahmed Jinapor is calling for an independent investigation into the events that caused violent protest at KNUST campus and led to the university.
He argued on TV3 New Day Saturday that the constitution of an interim governing council by the government to investigate the matter and proffer solutions is not in the right direction.

"I will call for an independent investigative body who will investigate the management, and especially the students, then based on their report, they will determine the way to go," he advised.

Dr. Jinapor was not happy about the composition of the government-backed interim council because of the inclusion of the KNUST SRC president Kelvin Sah, stating the SRC leadership should have stepped aside by now.

"I would have expected that by now, the student leader should have stepped aside for investigations to be done, not to be part of the Council," he contended.

He said a body with no affiliation whatsoever to the persons directly involved in the situation, should have been put in place to come out with a fair report and recommendations concerning the issue at hand.

"You cannot be a judge and a prosecutor in your own issue. Where we have an issue management committee of seven, and five of them are from the old council, I do not think anybody will take it likely, "Dr. Jinapor noted.
The lecturer's call comes on the back disagreement between the student body and management of the university that culminated into a violent protest last Monday leading to destruction of property by the agitating students.

Demonstrating students torch property at KNUST security post

The students accused the university management of arbitrariness and disregard for their rights.

Following the closure of the school, government dissolved the 17-member university council and put in its place a seven member interim council to run the school for the next three months.

Gov't dissolves KNUST Council, directs school to reopen within 14 days

The government's action has since been opposed by the UTAG, which has declared an indefinite strike, TEWU and the Administrators at the KNUST as well as the SRC.
Commenting on the developments, Dr. Jinapor charged government and all necessary stakeholders to quicken the process of getting things back on track for students to return to the classroom.

KNUST SRC begs gov't to maintain old governing council to avert deepened crisis

"Let's look at how we can resolve the situation. Nobody should take an entrenched position, but if it needs to be resolved, it needs to be done in a proper way," he advised.