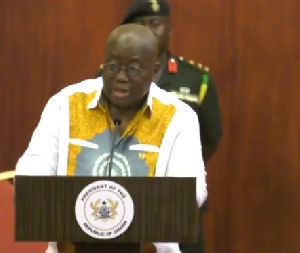 President Akufo-Addo has stated that his 110 ministers are performing well despite criticisms from a section of the public.
Answering a question on whether he will cut down his 110 ministers at a media encounter at the Flagstaff House to mark his first year in office, the president said "So far, I believe that my government is performing well. You may have another assessment but that is my response".

Some Ghanaians have slammed some ministers for non-performance and have subsequently called on the government to cut down the number of appointees.