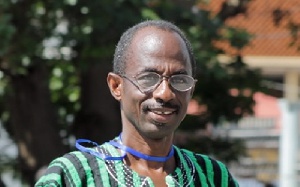 A high powered delegation of the opposition National Democratic Congress (NDC), led by its General Secretary, Johnson Asiedu Nketia, has left Accra on Friday March 10, 2017 for Ouagadougou to participate in the National Congress of the governing Movement for People's Progress (MPP), Party.
Asiedu Nketia, who has just been elected for a four year term as a Vice President of the Socialist International (SI), is accompanied by, Honourable Sophia Ackuaku, NDC MP for Obom-Domeabra, Ms Vida Addae, Deputy National Treasurer, Sidii Abubakar, National Youth Organiser, and Peter Boamah Otokunor, Deputy Director of Research.

The delegation which is expected back by Monday March 13, 2017 will also meet the President of Burkina Faso after the Congress.
Asiedu Nketia is also representing the Socialists International as its vice president.