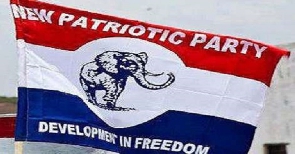 Political science lecturer at the Methodist University Dr, Osei Bonsu, has cautioned the ruling New Patriotic Party (NPP) in the upcoming parliamentary primaries over the possible outcomes.
The lecturer says there would be surprises leading to more disadvantages compared to the advantages.

He explained with barely five months to the general elections, the party must strategise and deal with all forms of disadvantages after the primaries.

Dr. Osei Bonsu noted some sitting MPs will lose their seats.

He also warned the party against the disqualification of some candidates, a situation he stated has led to some level of bitterness "and when the party fails to deal with this, it will seriously affect them".

Sixty-Fifty (65) sitting MPs are contesting unopposed.
The number represents 39% of the 168 constituencies where the party is holding the primaries on Saturday June 20, 2020.

Meanwhile, President Akufo-Addo has admonished party supporters to come out united after the primaries.

The president in a statement issued ahead of primaries tomorrow said: "On Saturday, there will be no individual winners, neither will there be losers. It is the NPP that must emerge stronger, united, and victorious. We have a collective responsibility to demonstrate to the country, once again, our credentials of being the party with the strongest attachment to the principles of democratic accountability. We dare not fail the Ghanaian people."

The statement added: "Let us join hands, in the aftermath of the primaries, to advance the principles and ideals of our party, the realisation of which are essential to the freedom, progress, and prosperity of the Ghanaian people. We must remember, at all times, that we are the only party capable of supervising the transformation of our economy and the nation that all Ghanaians want."